Ambassador H. E. Shadood Welcomes H.E Arya Ali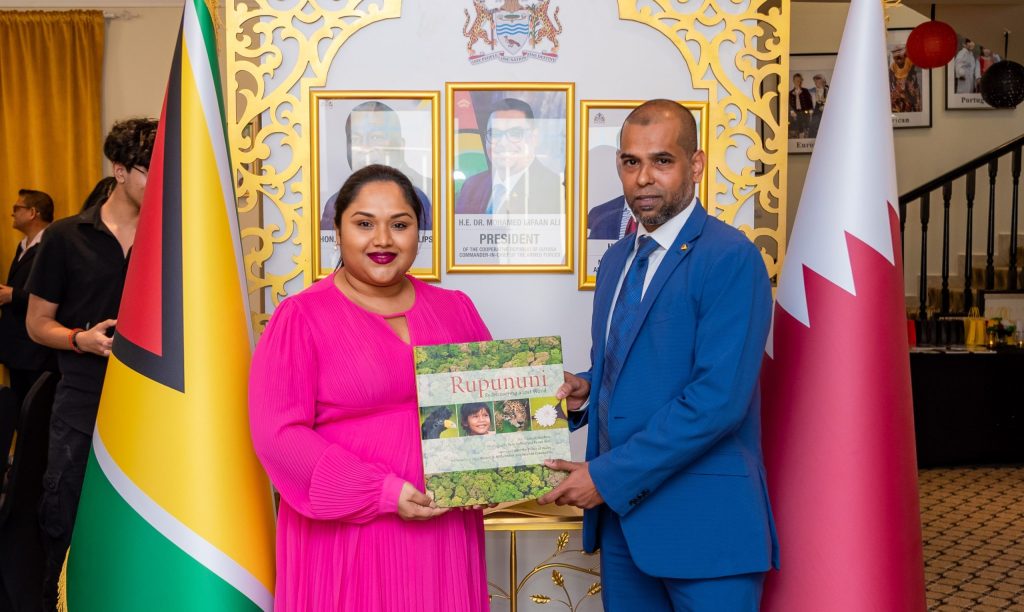 Ambassador to Qatar His Excellency Safraaz Shadadood welcomed the First Lady of Guyana H. E. Arya Ali to the Embassy of the Co-operative Republic of Guyana in State of Qatar.
The First Lady enjoyed a tour of the Embassy before dedicating the One Guyana lounge located at the Embassy. The event was attended by Guyanese living in Qatar and featured displays of Guyana-made products.