Ambassador's Eid Greetings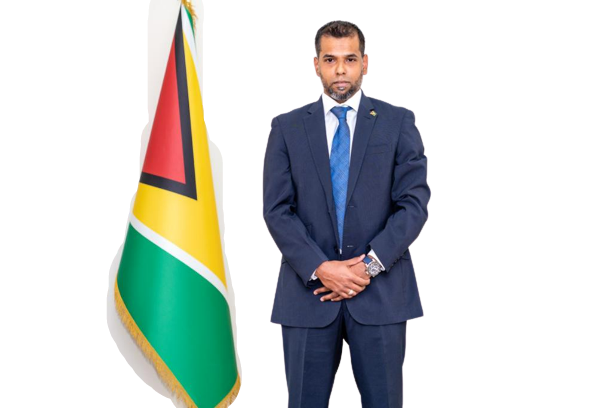 Republic of Guyana to extend to His Highness Shaikh Tamim Bin Hamad Al Thani, His Highness the Father Amir, His Highness Sheikh Abdullah bin Hamad Al Thani, HH The Deputy Amir of the State of Qatar,
His Excellency Sheikh Mohammed bin Abdulrahman Al-Thani the Prime Minister and Minister of Foreign Affairs and the Government and people of the State of Qatar, Eid Mubarak.  
The day Eid marks the culmination of the month when all Muslims for 29-30 days, wholeheartedly devote themselves in accordance with the principles of the Prophet Muhammad (PBUH), including the diligent practice of fasting, refraining from eating and drinking from the first light of dawn until sunset as well as from any act that might adversely affect oneself and the society.
The month of Ramadan inspired us to focus more on others and think about those who are less fortunate. The principles and actions demonstrated during this time – of empathy, sacrifice, generosity, and concern for the welfare of others – can be an inspiration for all, irrespective of faith. We understand that all of us- Muslims and non-Muslims alike – will have a part to play in creating a better society in which unity, harmony, and tolerance are the bedrock of our interactions with each other.
Let us use this occasion to renew our unity whilst celebrating our ethnic and religious diversity.
I wish you a happy, peaceful, and prosperous Eid Mubarak.